SPECIAL CIRCUMSTANCES
Completing the financial aid process will not look the same for everyone. Explore some special circumstances below.
---
HOMELESSNESS
Students who are homelessness or living in unstable housing can still complete the FAFSA or TASFA. More information about completing the FAFSA as a homeless student can be found here.
---
UNEMPLOYMENT OR CHANGE OF INCOME
Families that are experiencing unemployment are still eligible to apply for the FAFSA or TASFA. Families should complete the financial portion of the application to the best of their ability at the time they apply.
Additionally, if a family experiences an unusual circumstance that is not adequately reflected on current financial records (for example, unexpected medical bills, serious injury to a parent, or recent unemployment), contact the financial aid office at each college where you applied. They may request supplemental information that will allow them to adjust a financial aid application.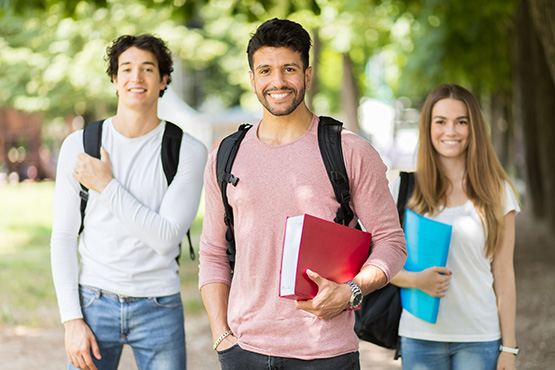 VETERANS
In addition to federal and state aid, veterans and their families may also qualify for military related financial aid. To confirm your eligibility status and apply for veterans benefits, visit gibill.va.go
| | |
| --- | --- |
| Common Veteran Benefits | Who May be Eligible |
| Chapter 30 (Montgomery GI Bill – Active Duty) | Members who first entered active duty on or after 7/1/85 with at least a two-year enlistment |
| Chapter 31 (Vocational Rehabilitation and Employment VetSuccess Program) | Veterans with service-connected disabilities |
| Chapter 33 (Post-9/11 GI Bill) | Members who served on active duty for at least 90 aggregate days after 9/10/01 |
| Chapter 1606 (Montgomery GI Bill – Reserves) | Reserve members who have a six-year obligation signed after 6/30/85 |
| Chapter 1607 (REAP) | Reserve members who served on active duty for at least 90 consecutive days starting on or after 9/11/01 |
| College Fee Waiver for Veterans' Dependents Program | Dependent children, spouses, or unmarried surviving spouses of a service connected disabled or deceased veteran |
INDEPENDENT VS. DEPENDENT
Your dependency status determines whose information you must report on FAFSA or TASFA.
Dependent students report their parent/caregiver's information

Independent students report their own information. if you are independent and married, include your spouse's information.
If you aren't sure if you are an independent student, use the graphic below to help determine your status.
---